The Indian real estate and housing sector may have been unorganised and unregulated for years but reforms are slowly making it mature, professional and regulated. A number of reforms and initiatives such as liberalised FDI rules, the Real Estate Regulation Act (RERA), Real Estate Investment Trusts (REITs), Smart Cities, Housing for All, AMRUT (Atal Mission for Rejuvenation and Urban Transformation) and Goods and Services Tax (GST) have transformed the sector, making it an attractive global investment destination.
RERA and GST are surely game-changers. The former regulates the real estate sector and brings transparency in transactions. It not only protects the interest of homebuyers but also boosts investor confidence. It came into force on May 1. GST is said to become operational from July 1. It aims at creating a unified market via tax transparency and predictability. It will also improve supply chain efficiency and promote ease of doing business. The government has also come up with the Housing for All by 2022 mission.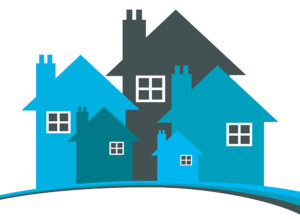 The primary focus area of this mission is low-cost, affordable and EWS housing. Currently, there is a massive urban shortage of 20 million homes. The mission has gained a lot of momentum via tax reforms and policy initiatives. There is 100 percent service tax exemption for affordable housing developers, hiked exemption limit on interest outgo on home loans, infrastructure status to affordable housing to facilitate fund flows and of course the credit-linked subsidy under the Pradhan Mantri Awas Yojana (PMAY).
The budget for rural housing has also been raised by the government from INR 15,000 crores to INR 23,000 crores. There is a target of completing 10 million homes by 2017-18. The Centre has brought in significant reforms to extend the benefit of CLSS beyond lower income groups (LIGs) and EWS. A Marginal Cost of Funds-based Lending Rate (MCLR) has also been introduced for rapid transmission of RBI rate cuts to homebuyers. Apart from these reforms and initiatives, the government is taking numerous other steps to make housing affordable for the masses.
Restrictions on cash transactions to check artificial price inflation and stop black money from circulating, demonetisation, Benami Property Act, all these are to help the masses. The commercial real estate has seen a turnaround because of these reforms and is on the path to recovery. Smart Cities Mission, AMRUT Mission and National Investment and Infrastructure Fund are also some of the policy initiatives that reflect the government's commitment to urban renewal.
The government policies have had a very positive impact and it's clearly visible. There has been a 50 percent increase in the BSE Realty Index this year, reports ET Realty. The two most important challenges the Government will face in the next two years will be to execute its reforms and also to complete its unfinished agenda. By doing this, the government can ensure to bring about transformational changes.