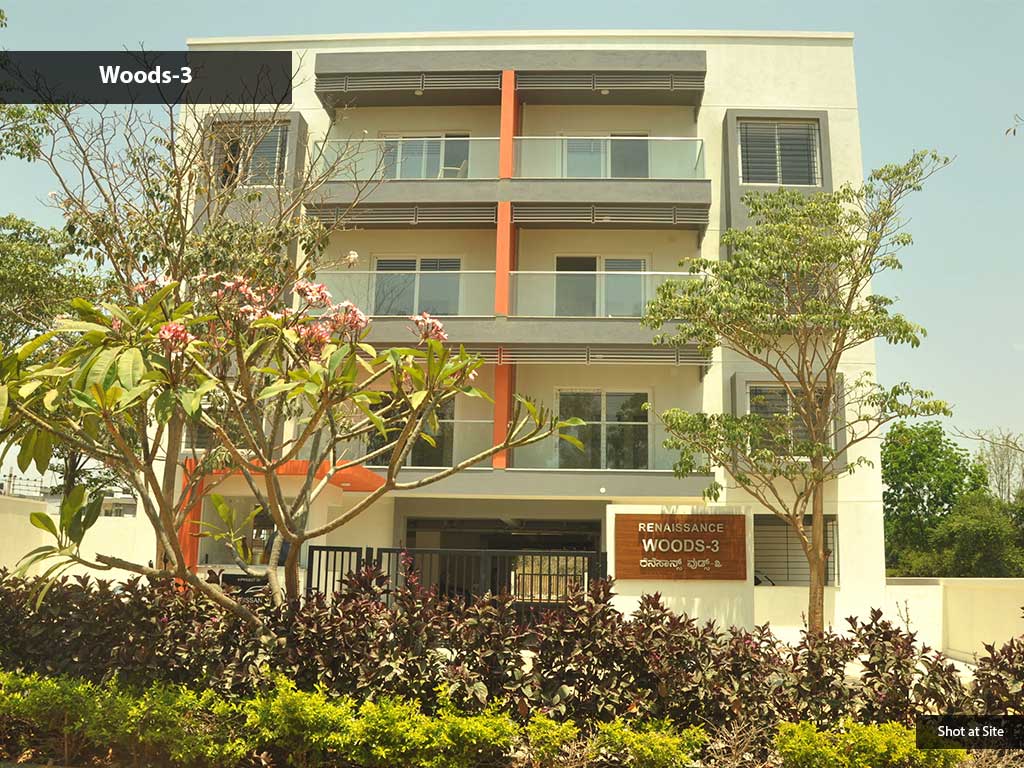 Located just 10 minutes from BEL Circle, Jalahalli has now got yet another landmark. After the successful completion of Renaissance Woods & Woods 2, Renaissance now brings to you, Woods 3. The project has been completed ahead of the schedule. The construction of the project was started in the month of October 2017 and was completed in just 15 months. With over two decades of experience in crafting luxury homes , Renaissance Holdings has mastered the art of bringing old-world charm into a modern setting .
The homes at Renaissance Woods 3 are now ready to move-in. Located in the plush and serene locality of Jalahalli, Renaissance Woods 3 blends in nicely with its peaceful surroundings.
The project is located within the Renaissance HVV Valley Layout which is near the Jarkabandi State Forest / Jalahalli Air Force Station. Much of the green canopy of Jalahalli has been credited to the existence of this forest.

The presence of the forest nearby makes this property even more attractive. Away from the humdrum of the city while yet still easily accessible , As you enter Renaissance Woods, you would be enveloped by a calm ambiance . Renaissance Woods 3 has carved out a little green space for you. It's a mix of nature with access to luxury amenities. It's a perfect location to find your roots in a home that is rooted in nature.

Renaissance Woods 3 consists of 3 Bedroom apartments With a carpet area ranging from 89.3 Sqmt (961.23 Sqft ) to 99.03 Sq Mt (1065.94 Sqft), feel completely in sync with nature in a place you would call home.