When it comes to Real Estate (Regulation and Development) Act, 2016 (RERA), homebuyers want immediate notification of its rules covering all ongoing, abandoned and under-construction projects. They also want the Act implemented in letter and spirit, not diluting any buyer-friendly section. Finally, they also want the immediate setting up of adjudicating officers, appellate tribunal and regulatory authority. In the latest report, it has been stated, to the surprise of homebuyers, that Karnataka may notify RERA rules within June-end.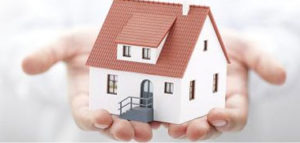 This has come as a huge relief to many, Housing minister M Krishnappa revealed that the state is almost ready with the final rules. Only certain changes remain that need to be approved by the cabinet. This may happen in the very next meeting. The cabinet will be deciding whether or not to include the under-construction residential projects that have not received completion certificates, before the commencement of the Act, in the final rules. Thus, RERA may become functional from July 1.
According to the Act, developers of ongoing projects must register their projects within three months of RERA kicking in. The final rules are very important, as these will decide whether the projects will be covered under the Act. RERA is also being criticised by many as being overtly homebuyer friendly. On the other hand, a group of home buyers fighting for the implementation of RERA in Karnataka, and known by the name Fight for RERA, is criticising the government for unnecessarily delaying the implementation.
"The state government published the draft rules in October 2016, seeking comments and suggestions from stakeholders. Even after eight months, no decision has been taken on implementing RERA," convener of the Rera committee, Karnataka chapter, M S Shankar, told ET Realty.