The rapid growth of Whitefield in Bengaluru has gradually increased property prices in the area. Some of the main reasons why this area has gained prime importance are because of it being an IT Hub. It's one of the fastest growing IT destinations in India. It has a plethora of IT Parks and IT companies. International Tech Park Bangalore (ITPB) is situated here. More and more offices are shifting from areas such as MG Road, Residency Road and Millers Road and making Whitefield their home.
Property prices in Whitefield have been steady. Price fluctuations are literally unknown. In 2010, property prices were INR 3,800 per square feet. Now, it has already crosses INR 5,000 per square feet on average. The high potential of the area has led numerous developers to launch both commercial and residential projects. Rise in expatriate population has increased the demand for premium housing, villas and duplex in Whitefield. The presence of international schools, top medical care, fine-dining restaurants and all basic amenities have resulted in the rise of expatriate population in the area.
Whitefield is known for its sound social infrastructure, educational institutions, health care centers, shopping complexes and hotels. Forum Value mall, Phoenix Market City, Ascendas Park Square Mall are some of the malls in the area. One may find premium hotels such as Marriott, Vivanta by Taj and Lemon Tree. Quality of life in the area has drastically improved due to the development in social infrastructure. Another major plus point of this area is its connectivity. Despite traffic snarls, daily commuters have a number of options.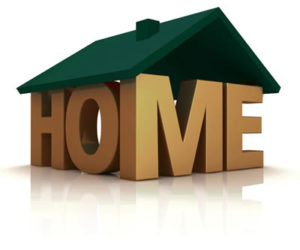 Whitefield has regular public bus services to take residents to the rest of the city. The Chakra service in Whitefield connects the entire city with the area in loops. This has in fact reduced a lot of commute time for numerous residents. Connectivity will be further improved once phase two of the local metro service is completed. According to The Times of India, work on the 15.5 k.m. Byappanahalli-Whitefield corridor is set to begin by the second quarter of this year. This comes five years after the second phase of Namma Metro was approved.
The Byappanahalli-Whitefield Metro corridor will be constructed in two sections — one from Byappanahalli side and the other from the ITPL end — to complete the corridor faster. The first section of six stations will cost Rs 670.72 crore," said an official with the Bangalore Metro Rail Corporation Ltd. (BMRCL).
BMRCL has already acquired land worth INR 900 crores and floated tenders for construction of six stations from Jyothipura to Visvesvaraya Industrial Area. The company will also acquire a key land parcel between Lowry Group of Institutions and Tin Factory. This is the place where the interchange or Whitefield Metro and Outer Ring Road Metro will come up. This too was finalised under Phase 2. In order to construct the stations and viaducts, BMRCL will take two to three more months to acquire land for the one kilometre stretch and finalise tenders.
The company faced a bit of criticism for not giving priority to the Whitefield corridor even though thousands of techies commute to and fro from the area. Residents are also apprehensive that metro work will throw traffic haywire in Whitefield. Hence, Whitefield Area Commerce and Industries Association (WACIA) is now meeting "Metro authorities to discuss how they will divert traffic, create alternate roads and widen the roads so that commuters are not affected."
In order to ease commuting to Whitefield, authorities will be widening the roads. The area has a number of entry and exit points such as Alpine Eco road from Doddenakundi on ORR. BDA is developing a multi-directional flyover here. The suburban railway is an amazing alternative for commuters, though more trains are required. The Bengaluru division of South Western Railway (SWR) is introducing a new electric train. The train will connect the city to Ramanagaram, located 50 k.m. from the city, on the Bengaluru-Mysuru road.
The train will be a boon to professionals who commute daily from Whitefield to the city centre and vice versa. As of now, there are 31 train services towards Whitefield, reports The Economic Times. There are two major four-lane roads connecting Bengaluru city to Whitefield. They are Whitefield road via Mahadevapura and Varthur road (HAL Old Airport Road) via Marathahalli. The roads intersect with Karnataka State Highway 35 running north-south. The Whitefield railways are about three kilometres north of Whitefield bus stop.
The area has extensive bus connectivity with the city via a wide range of services offered by BMTC. Whitefield boasts of top connectivity with Silk Board, Koramangala, Electronic City and other such areas. Train and road connectivity is a major plus point for those who are living or planning to live in this area. Whitefield is value for money, as investing in properties here, is always a good investment. Property value in the area has not jumped suddenly. Instead, it has been appreciating steadily and slowly.
Thus, people are always confident when investing in real estate in Whitefield, as land prices have never shot up or down suddenly. The area is also known for the ease of finding tenants. This means, someone having a property in Whitefield, can always have that extra income coming from rent. If you are looking for a ready-to-move apartment in Whitefield, Bengaluru, be assured, you will be spoilt with choice. These types of apartments are the most-preferred option for a majority of homebuyers.
A 2016 survey revealed that Delhi NCR and Mumbai are the most-cautious markets with 89 percent and 88 percent showing their preference. 79 percent of residents in Bengaluru showed their preference for the ready-to-move apartments. Construction delays are the primary reason for the spurt in demand of these apartments. Traffic snarls have been a major issue in Bengaluru, but things are looking positive. The traffic police are already doing a brisk job in regulating traffic flow, incorporating instrumental modifications to the routes.
The police are gearing up to prepare the roads and traffic in the Whitefield area for Metro work. This will bring in fresh enthusiasm in real estate developers and also the people working in and around the area. The Bangalore Metropolitan Transport Corporation (BMTC) has already brought in minibus services in important places in Whitefield.